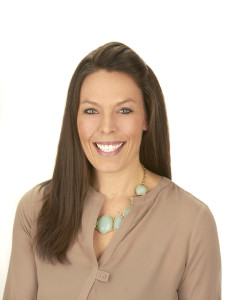 Dr. Melissa Streno is an Adjunct Professor in Sport and Performance Psychology in the Graduate School of Professional Psychology at the University of Denver. Melissa is a certified consultant of the Association for Applied Sport Psychology (CC-AASP) and has consulted with youth and collegiate athletes from a variety of sports, including track and field, golf, swimming, gymnastics, soccer, lacrosse, skiing, wrestling, and rowing. She has also coached lacrosse at the collegiate, club, high school, and recreational levels.
Melissa earned a Psy.D. in Clinical Psychology (2015) from the University of Denver's Graduate School of Professional Psychology and completed her pre-doctoral internship with Psychological Resources for Student Athletes at the University of Oklahoma. She is currently an Eating Disorder Fellow, as well as a sport psychology clinician in a program designed specifically for athletes struggling with eating disorders, at the Eating Disorder Center of Denver. Melissa earned an M.A. in Sport and Performance Psychology (2010) from the University of Denver. Prior to that, she completed a B.A. in Psychology (2006) at the University of Colorado at Boulder, where she competed in lacrosse for 3 years. Melissa is passionate about empowering individuals to become self-determined in taking actions that align with their values. She believes the consulting relationship provides an ideal setting to practice effective communication, acceptance, accountability, and values-guided action necessary to improve one's performance, as well as find meaning and enjoyment in life.
Melissa is a member of professional organizations including AASP (Association for Applied Sport Psychology) and APA Division 47 (Exercise and Sport Psychology). Her areas of interest and research include eating disorders, body image, athletic career transition and termination, and international student-athletes. She has done presentations and workshops on the topics of integrating mental skills into coaching, the application of acceptance and commitment therapy to athletes, the decision-making process of transitioning in and out of sport, and the impact of media on body image and disordered eating. As a Colorado native, she enjoys running, skiing, traveling, cheering on the Broncos, and spending time with family and friends.